Diabetes type 2 medications
Introduction
The purpose of this tool is to help you decide whether diabetes medication is right for you. When making a decision like this, you must balance:
The reasons for taking the medication
The potential health risks, side effects, or limitations of the medication
Whether there are alternative treatments that may be more appropriate
Cost
This tool is not a substitute for professional medical care and advice. Work with your doctor to help you make this decision. A second opinion from another doctor may be valuable. Medication always has potential side effects, and you should be fully informed about the risks and benefits of this type of medication. There is usually no exact "right" or "wrong" answer.
Your doctor may make certain recommendations to you. However, the final decision about whether to use this medication rests with you.
What is the medication?
Type 2 diabetes occurs when the pancreas does not make enough insulin to keep blood sugar (glucose) levels normal, often because the body does not respond well to the insulin (insulin resistance).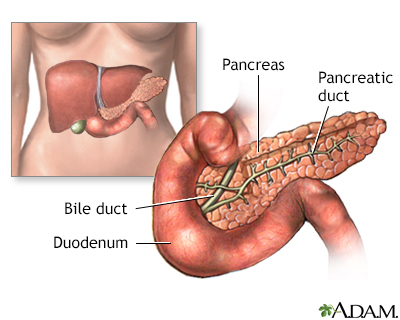 Type 2 diabetes makes up more than 90% of all cases of diabetes and usually occurs in adulthood. An estimated 19 million Americans have this disease, and half are unaware they have it. Type 2 diabetes is becoming more common due to the growing number of older Americans, increasing obesity, and failure to exercise.
Losing weight, eating a healthy diet, and exercising may help you control your diabetes. If not, you may need medication. Medications to treat type 2 diabetes include insulin, other injectable drugs, and glucose-lowering pills called oral hypoglycemic agents.
Insulin is not available in oral form. It is delivered by injections that are generally required 1 - 4 times per day. Some people use an insulin pump, which is worn at all times and delivers a steady flow of insulin throughout the day.
Several oral medications lower blood glucose in people with type 2 diabetes. They fall into one of three groups:
Medications that increase insulin production by the pancreas. These include chlorpropamide (Diabinese), tolazamide (Tolinase), acetohexamide (Dymelor), glipizide (Glucotrol), tolbutamide (Orinase), glyburide (DiaBeta, Micronase), glimepiride (Amaryl), and repaglinide (Prandin), and nateglinide (Starlix).
Medications that increase sensitivity to insulin. These include metformin (Glucophage), pioglitzone (Actos), and rosiglitazone (Avandai) acarbose.
Medications with other modes of action, including acarbose (Precose), miglitol (Glyset), exenatide (Byetta), liraglutide (Victoza), sitagliptin (Januvia), and pramlintide (Symlin).
Key points
The first and most important line of treatment against type 2 diabetes is modification of your diet, weight, and exercise pattern under your doctor's direction.
Most people with type 2 diabetes will need more than one medication for good blood sugar control within 3 years of starting their first diabetes medicine.
Your doctor may ask you to take combinations of different groups of drugs, or to use insulin and pills together.
Biguanides. This first-line medication is metformin. This medicine stops your liver from making extra sugar when it is not needed and does not cause your body to make more insulin. Patients who are overweight will usually benefit from metformin. These pills usually help you lose weight while also helping to lower your insulin resistance and blood sugar. This medication is not safe if you have reduced kidney function because the drug can build up in your body to unsafe levels.
Sulfonylureas. These second-line medications help your pancreas make extra insulin. Many doctors prescribe sulfonylureas after first giving their patients metformin. Examples of sulfonylureas include glipizide (Glucotrol) and glyburide (DiaBeta, Micronase). These drugs, however, can cause low blood sugar. As a result, they have gradually been replaced as a first-line treatment by metformin.
Thiazolidinediones. These third-line medications help your body use its own insulin better. Patients who still have high blood sugars despite taking metformin and a sulfonylurea may benefit from a thiazolidinedione -- usually either pioglitazone (Actos) or rosiglitazone (Avandia). These drugs, also called TZDs, may further help lower insulin resistance and hence improve blood sugar. TZDs can cause fluid retention and weight gain. People with heart failure should avoid these drugs. Many doctors and patients are hesitant to take these medications because they can cause weight gain and have been linked to causing or aggravating heart disease.
Exenatide (Byetta), liraglutide (Victoza), sitagliptin (Januvia), and Pramlintide (Symlin) are the newest medications out for type 2 diabetes.
How much time this decision tool will take
What this tool will provide
A personalized list of factors for you to weigh
Questions to ask your doctor
Alternatives to this medication
Recommended reading
---
Review Date: 9/19/2010
Reviewed By: David C. Dugdale, III, MD, Professor of Medicine, Division of General Medicine, Department of Medicine, University of Washington School of Medicine. Previously reviewed by David Zieve, MD, MHA, Medical Director, A.D.A.M., Inc. (9/11/2008).
References:
American Diabetes Association. Standards of medical care in diabetes -- 2010. Diabetes Care. 2008 Jan;33 Suppl 1:S11-61.
Bolen S, Feldman L, Vassy J, Wilson L, Yeh HC, Marinopoulos S, et al. Systematic review: comparative effectiveness and safety of oral medications for type 2 diabetes mellitus. Ann Intern Med. 2007 Sep 18;147(6):386-99. Epub 2007 Jul 16.
Inzuchhi SE and Sherwin RS. Type 2 diabetes mellitus. In: Goldman L and Ausiello D, eds. Cecil Medicine. 23rd ed. Saunders; 2007:chap 248.
Mensing C, et al. National standards for diabetes self-management education. Diabetes Care. 2006;29:S78-S85.
The information provided herein should not be used during any medical emergency or for the diagnosis or treatment of any medical condition. A licensed medical professional should be consulted for diagnosis and treatment of any and all medical conditions. Links to other sites are provided for information only -- they do not constitute endorsements of those other sites. © 1997- A.D.A.M., a business unit of Ebix, Inc. Any duplication or distribution of the information contained herein is strictly prohibited.